Board Certified Registered Nurse Practitioner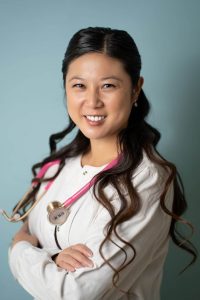 Danielle is a Board Certified Registered Nurse Practitioner. She completed her undergraduate at Slippery Rock University and obtained her Master's Degree in Science of Nursing at Chamberlain University. Danielle has also received the Daisy Award in 2022 for extraordinary compassionate client care and outstanding clinical skill.

Danielle has worked with clients ages 0 to 65+ in various settings. She has experience working with clients who may be struggling with anxiety, depression, and life challenges. Danielle has appointments available via Telehealth or in person where clients will be evaluated for medical treatment options and be provided a secure environment to discuss medication choices and any questions or concerns the client may have. She provides individualized, client-centered care to each person to assist clients in reaching their health goals. Danielle enjoys serving at a local homeless ministry weekly, DIY projects around the house, and uses her creative skills for cooking and baking. She considers it an honor to be entrusted with her clients' health and well-being.
Certified Registered Family Nurse Practitioner- PA, FL, & CA
Daisy Award for Compassionate Client Care and Outstanding Clinical Skill
ACLS, PALS, and BLS Certified